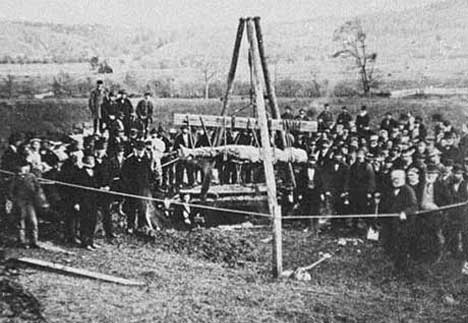 On October 16, 1869, on a farm in tiny Cardiff, New York, workers discovered a ten-foot stone giant buried within the earth. The so-called "Cardiff Giant" soon became a national sensation and one of the biggest news stories of its day.
While newspapers devoted daily headlines to the story, more than 100,000 Americans flocked to exhibitions in New York and Boston, believing that the petrified giant roamed the continent in Biblical times. Prominent scientists likewise endorsed the archaeological wonder.
All of them were unwitting players in America's greatest hoax, and the mastermind — a small-time confidence man with a gigantic grudge — was laughing all the way to the bank.
A Colossal Hoax is the first non-fiction book to present the full history of the Cardiff Giant hoax.